NI-SP helps you design and deploy remote working solutions for users who can't get physical access to their office-based workstation computers. NI-SP solutions for remote working (WFH) include NICE DCV, which provides a simple and secure way to enable your teams to carry on working, regardless of whether they are able to come to the office.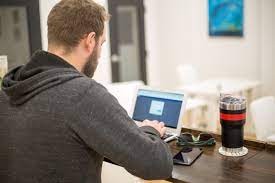 Remote working from home can be a remote worker's paradise. With a remote desktop, you can work from anywhere with an internet connection, which means you can take your work with you wherever you go. And, since there's no need to commute, you can start your workday whenever you want and take breaks when you need them. Plus, remote working from home is often more flexible than traditional office jobs, which means you can create a schedule that works for you. Whether you're a morning person or a night owl, remote working from home gives you the freedom to work when it suits you best. All of these factors make remote working from home the perfect solution for busy people who need the flexibility to balance work and life.
Working from Home Is a broad Trend
Working from home has become a popular option for many professionals in recent years. Thanks to advances in technology, it is now possible to connect to a remote desktop and perform all of the same tasks as if you were in the office. For many people, this arrangement offers a great deal of flexibility. You can set your own hours and take breaks whenever you want. There is also no need to commute, which can save time and money.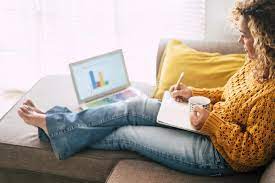 In case circumstances mean you or your teams are required to work from home, how do you address the challenge of needing a powerful enough workstation to carry on working on complex design, research, engineering, or other demanding simulations?
You will either end up purchasing new workstations for staff to use at home, or have users struggling trying to work on a home PC or laptop which is unsuitable for demanding applications. You may find that security, application licencing or other corporate mandate prohibits using personal devices to access corporate or enterprise systems and networks
The high-end remote desktop software NICE DCV provide a perfect remote working solution, by enabling simple, secure access to your high-performance workstation, even from a basic home PC – enabling working from home as if you were sitting in front of your PC or workstation.
Why is NICE DCV perfect for Working from Home (WFH)?
Offers high-end remote performance so the users feel like working locally
Easy to install on the users workstation
No additional infrastructure needed – just connect to your own workstation on-premises to continue working
Secure – NICE DCV uses latest SSL technologies to encrypt any communication
Work with multiple screens, support for remote audio and webcams
Unmatched image quality including YUV444 support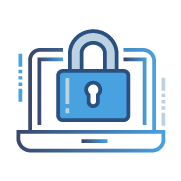 Secure
Our Remote Desktop solutions are highly secure, protecting your data and IP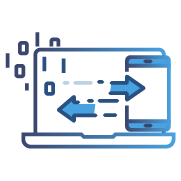 Flexible
Use a home desktop PC, laptop, tablet or other thin client device with all the performance of a high end machine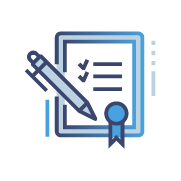 Compliant
Corporate standards for connectivity, data and IP protection and compliance with licencing and other standards is simple
Because DCV is sending an optimized screen images stream (H.264 and other codecs for best performance), the complex work is being done by the workstation. Users have the same experience and interact with their computer in exactly the same way as if they were at their desk, including local audio, support for local USB devices, file transfers, application dongles and stylus and drafting tablets.
Connectivity is between the DCV server, installed on the workstation, and the DCV client, installed on the home PC, with DCV managing the optimum connection based on the available network bandwidth.
Contact us for more information about NICE DCV for Working from Home / WFH.