NICE DCV is a powerful remote visualisation protocol that enables users to securely connect to graphically intensive 3D or 2D applications hosted locally or on a remote 3D visualisation server or cluster of servers on-premises or in the cloud.

It can run in your own data center or in the public cloud and delivers secure remote virtual desktops and application streaming from any location to any device, without the need for high bandwidth between the client and the remote desktop.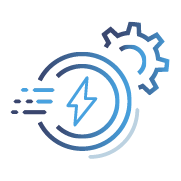 Powerful
NICE DCV provides high performance and low latency for demanding 2D/3D applications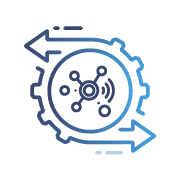 Efficient
NICE DCV operates even in low bandwidth conditions for superior user experience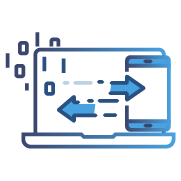 Flexible
Access your high performance desktop from the browser on a regular PC or tablet
NICE DCV Background
NICE DCV is based on a client/server architecture, with the DCV client being installed locally or a standard webbrowser client, and the DCV Server element being deployed onto a host server or cluster which then supports the remote sessions. Visualisation applications run on the DCV server, meaning demanding 3D processing and rendering takes advantage of the performance of the server and GPUs if fitted.
Application performance isn't affected by available bandwidth, with DCV compressing the visual output of the application and streaming it back to the client as an encrypted H.264 stream. The client application receives the stream, decompresses it and displays it on the local monitor. DCV also allows for the sharing of GPUs across multiple VDI instances, maximising return on investment of a remote visualisation cluster to handle all VDI sessions centrally.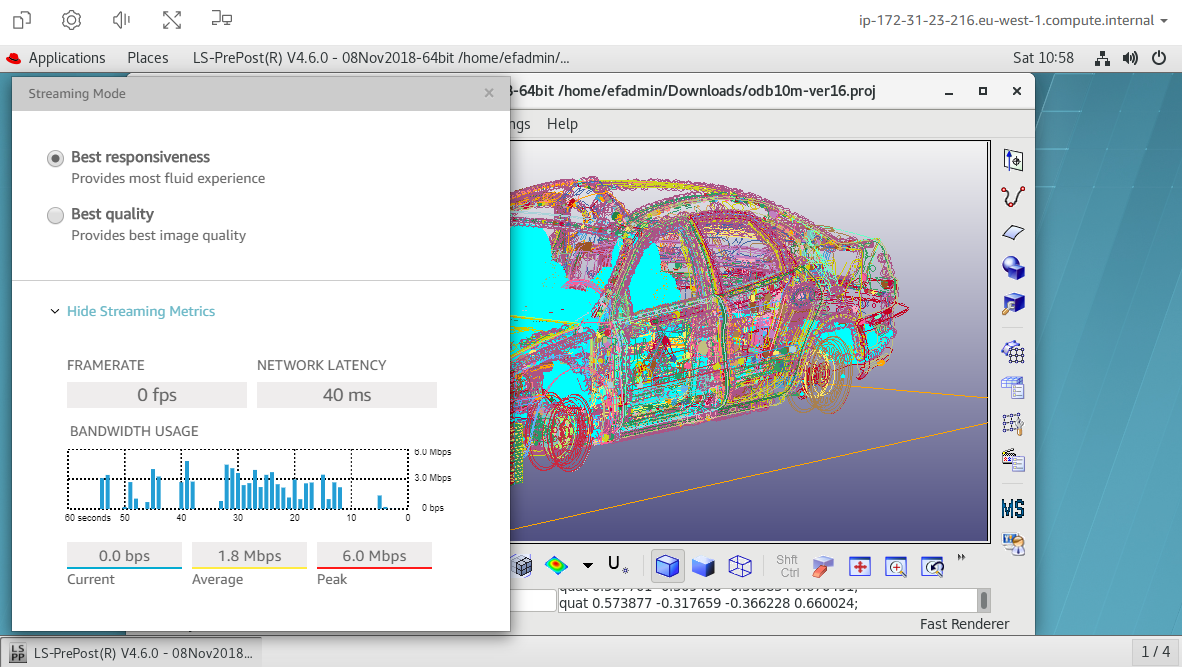 NICE DCV uses hardware-based H.264 video coding and compression, which minimizes bandwidth consumption and latency to provide the best user experience. It automatically adapts the video compression levels to suit the available bandwidth, and supports pixel-perfect quality updates to ensure the user gets the same experience he used to working at the local workstation.
NICE DCV can also be used to enable access to your office-based workstations from home, providing an easy-to-use high-performance solution to allow your engineers, researchers and scientists to work from home by being able to access the high performance workstation they would normally use at the office ("Access your own Workstation").
In difficult network conditions with higher latency or packet loss the NICE DCV QUIC/UDP protocol offer a high-end and fluid remote desktop experience.
NICE DCV Advantages
Best performance also in difficult network environments
No data transfer needed – instant pre- and post-processing. No wait time until the large results have arrived at your workstation for post-processing
Data stays securely in the data center, on-prem or in the cloud – only pixels are sent to the client
Support for home-workers or on travel to access their own powerful workstation
Collaboration between engineers with full 3D support
Support external 2D/3D workers desktops, suppliers, remote sites
Save cost by sharing and consolidating GPU and CPU power – supports efficient Linux physical GPU sharing as well as vGPU (virtual GPUs) in VMs for Windows and Linux supported by KVM, Xenserver, VMWare
No local workstation heat or noise – a standard laptop is sufficient to display the high-end 3D remote graphics
Support for Remote USB (tablets, smart cards, 3D SpaceMouse, USB Dongles, stylus, …)
More information about NICE DCV
Here you can find more useful resources related to NICE DCV:
Any questions just let us know and get a free trial of NICE DCV.