Today the NICE team has released the new version NICE DCV version 2021.3. The new DCV release contains the following features and improvements:
DCV Connection Gateway – The DCV Connection Gateway is an optional component that enables customers to securely access their DCV sessions through a single IP/hostname, without exposing the entire fleet of DCV servers to the public internet. The DCV Connection Gateway is available at no additional cost to customers and supports both WebSocket (TCP) and QUIC (UDP) connection methods.
Web client user interface updates – The new web client user interface introduces a redesigned DCV menu bar with new icons, improved notification messaging, and fixes for many usability paper-cuts that affected user experience.
Support for Windows 11 and Windows Server 2022 – Customers can now use NICE DCV Windows native client on Windows 11 and NICE DCV server software on Windows Server 2022.
Here is an overview of the DCV Connection Gateway architecture: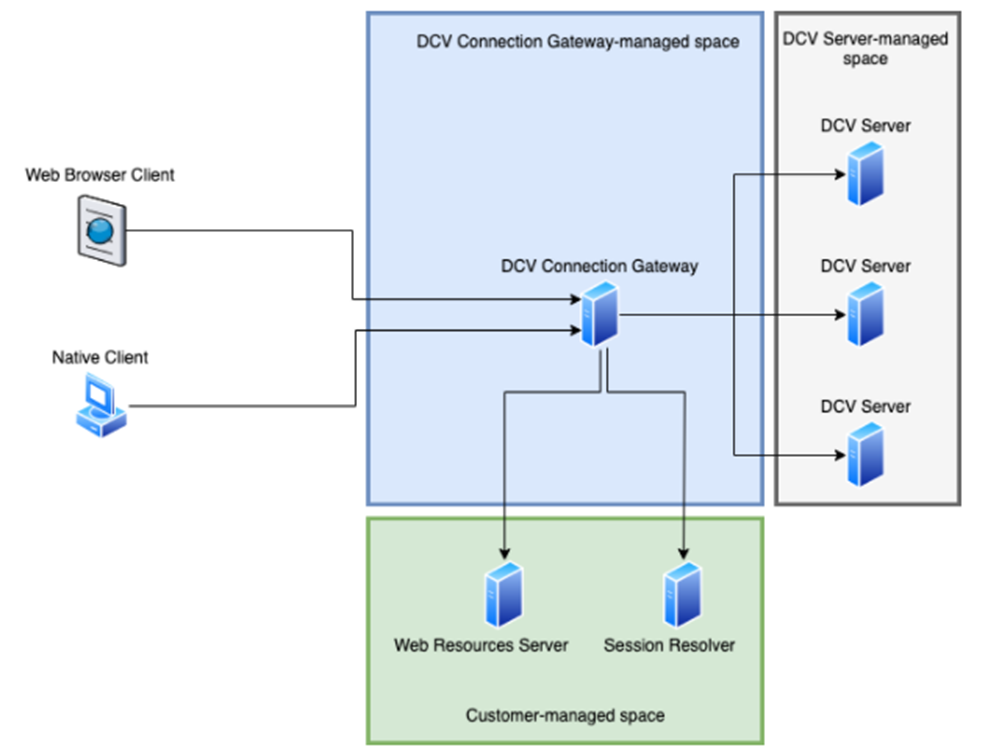 Here are the release notes of NICE DCV 2021.3. Please let us know if you have any questions about the new release or NICE DCV.