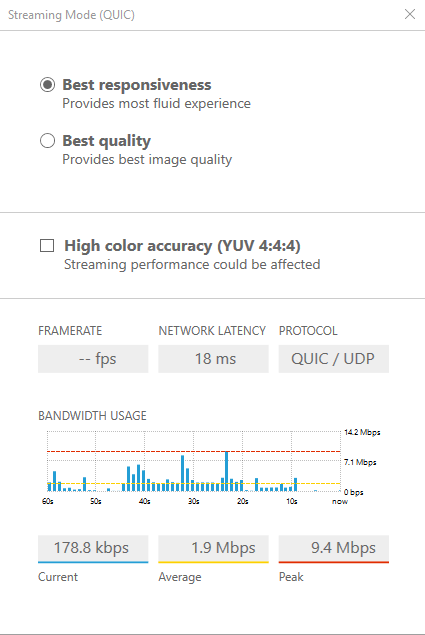 Today the NICE team released the new version DCV 2022.0. The new DCV release contains the following features:
Added option to enable high color accuracy (please see screenshot of the settings to the lower left showing the YUV 4:4:4 settings)
Improved collaboration experience: users get notified when someone joins the session
The NICE DCV Web Client now leverages WebCodecs e.g. on Chrome and Edge which increase the performance of DCV web clients in addition to up to 60 FPS
Game controller support for Windows Server and Windows Native Client.
Added CentOS 8 Stream to the list of supported Linux distributions.
Other changes were e.g.:
TLS certificates can now be updated without restarting the NICE DCV Server.
It is now possible to configure the NICE DCV Server to listen on a specific network interface or on specific IPv4 or IPv6 addresses.
The 'DCV Printer' is now automatically configured also on Linux systems.
The NICE DCV processes on Windows are now executed at higher priority.
Head over to the DCV Release Notes to get the full update. Any questions let us know.