NICE EnginFrame is the market leading HPC portal providing users with easy web-based access to their HPC environment whether it is running on premises, in the cloud, or as a hybrid system. It empowers engineers, designers and researchers to fully utilise complex HPC systems without having to learn challenging command line syntax, by providing access to HPC applications, resources, and data from within a web browser.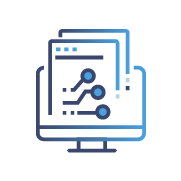 Compatible
EnginFrame integrates with the leading HPC schedulers for maximum productivity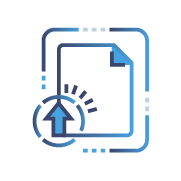 Simple
EnginFrame makes it easy to submit application workloads from major HPC software vendors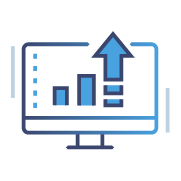 Productive
EnginFrame makes using complex HPC systems easy, making users more productive
EnginFrame fully supports all leading HPC Workload management software products including IBM Spectrum LSF, SLURM, Univa/Sun Grid Engine, Altair PBS Pro, Torque, DCV Session Manager as well as Managed Services such as AWS Batch and Azure Batch, enabling easy submission of jobs and tasks through the completion of a simple web form.
With integration and support for many leading HPC applications, EnginFrame ensures that users are able to harness the full potential of their cluster, whilst administrators can be certain of providing controlled and secure access to HPC resources without having to provide root access.
EnginFrame also provides the ability to launch, access and manage interactive applications running 2D/3D visualisations running on either Linux or Windows. This can run locally or as part of a remote visualisation cluster running in your data centre as well as in the cloud.
Take a look at How to install the EnginFrame Portal (Guide) or enjoy our Walkthrough EnginFrame HPC Portal – Intuitive HPC Access and Management Portal for End Users:
We're here to help!
If you have any questions, comments or want to get a free trial please let us know.