Access your workstation from anywhere and unlock your productivity
Remote Desktop Streaming, also known as Remote Access, Remote Control, or Virtual Desktop, is an widely used technology. It allows users to access and interact with a workstation, server or virtual machine remotely over a network connection: The remote server streams the screen and audio output to the local client device, enabling the user to control the remote machine using their local device's input devices such as a keyboard and mouse.
People commonly use Remote Desktop Streaming for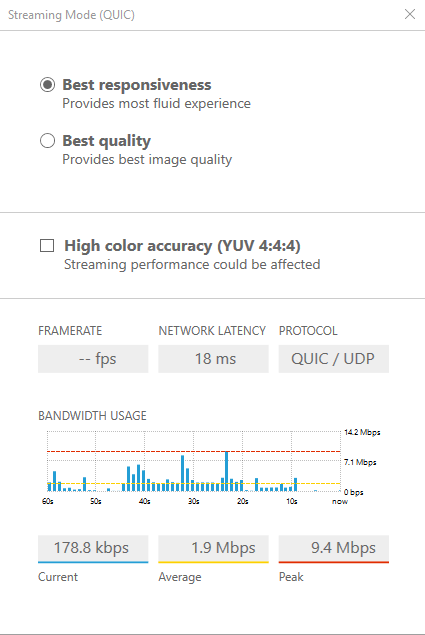 Accessing data center VDI (Virtual Desktop Infrastructure)
Cloud-based VDI
Continuation of work on their workstation from anywhere (working from home, travelling, …)
Remote IT support
Collaboration of different users
Using this technology, You can connect with your colleagues to simultaneously share insights on ongoing projects, challenges and progress, and help customers as if you were sitting right next to them.
To stream a remote desktop, various tools and protocols can be utilized, including popular products like
Remote Desktop Protocol (RDP)
Virtual Network Computing (VNC)
and optimized protocols such as NICE DCV
Remote desktop typically works very well but there can be some technical issues most (large) organizations are likely to run into using remote desktops.
Common Technical Challenges
How Can You or Your IT Optimize Your Remote Desktop Streaming Experience?
You can optimize Your Remote Desktop Streaming and provide a high-quality user experience by addressing the following key topics:
In a Nutshell
Professional Remote Desktop Solutions and optimized Remote Desktop Protocols (RDPs) such as NICE DCV enable users to efficiently and securely access and use their work computer or other VDI servers as if it were a local computer. Including the ability to run programs and transfer files with state-of-the-art encryption not experiencing the slightest performance loss. Leading customers such as Volkswagen, Netflix, LG Electronics and many more have already increased their productivity with NICE DCV.
If you are looking for a convenient way to work and access from home or on the road — without sacrificing security or performance — find out what NICE DCV can do for you.
Take your remote 2D/3D workflows to the next level and get in Touch for a Free 30 Days Trial of NICE DCV!